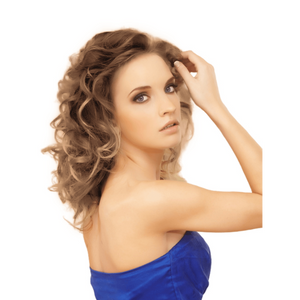 Layered Mid Length Russian Wig
Layered Mid Length Russian Wig is very high quality and made with the finest of hair.  The hair is 14-16 inches from crown to end.  The hair feels soft like silk.
It is made with our new Flex Tops, lace front and they are handmade in the back.  We have a limited quantity available.  
Multi directional top, with water you can flip it and part it any way you like.  Start with a bit of water and brush it back and voila!
Small or Medium Cap size