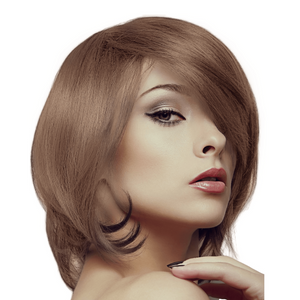 Giovanna Italian Shoulder Length Wig
This new collection is amazing!  New features and such softness and bounce you cannot understand until you put them on!
These wigs are absolutely stunning.
Length is approximately to the shoulders.
Versatility with our new Easi Flex Skin Top.  Which allows you to play and change parts like a real scalp...  
They come with lace front and in sizes Small and Medium
The hair is Italian and only come in colors 1 to 4/6, since they are virgin hair they can be colored, streaked and bleached.  Also, you can cut them as you wish, add bangs.  
Don't miss out, they will sell out fast!  The prices are low since it is a new collection and we have a large inventory.
 Prices are for sales online only. Prices may vary in store.